Well, first of all. Im an artist and I am in desperate need of a scripter for this game. So heres my proposition. I do all of the art/design for the game/website and you [prospective scripter] do all of the server side hocus pockus magic to make things work! First of all the game is a strategy game and all art/designs are property of myself. The art itself is isometric and painted in photoshop.
------------------------------------------------------------------------------------------------------------------------
Styles of Play:
Tyrant: This style comes about when a player decides to use the majority of his resources on building an army, conquering other nations and stealing trades.
King: This style of play comes about when a player decides to use most of his resources building up a large city, trading and fortifying defenses.
World:
The world runs on a clock that determines if its day or night, date, year etc. Times of day like night, are particularly dangerous. If trading with anyone at night there is a greater chance of the loot being stolen by npc's or players. The world has a random weather system that determines weather its raining, hailing, thunder storms etc. Bad weather is dangerous for ships trading because there is a chance you would loose your cargo and vesicles. On the other hand if the trade is successful the port authority rewards the player extra for taking the risk. Tyrants have a chance of being stopped by the port authority and having all stolen goods repossessed + being slapped with a fine.
Port authority- Kings or other tyrants can take a chance at stopping a player that frequently steals or conquers. Rewards for these bandits will be great.
City:
Cities are situated on floating islands and are comprised of tiers. They can be upgraded by spending the required amount of resources for said action. At the beginning each player is given a development island and a cultivation island. Development islands house buildings/farms etc. Cultivation isles have resources and only gathering buildings can be placed on them. Once upgraded the city would have gained a new tier. Each tier has a 6x6 (36) plot limit. In the plots you can place farms, buildings,crops, oil wells, etc etc. Every time the player gains a new tier he goes higher up on the food chain, leaving behind all the other cities on that level. There is a max of 20 levels/tiers that a player can achieve. No player can trade or conquer another player, above or below the tier that he is on. Tier 0 players cannot do either until they upgrade to Tier 1. Cities have maintenance and medical care costs that fluctuate.
Population:
The population of the city increases and decreases depending on conditions of the city. If the city's maintenance is not tended too or there are not enough buildings to hold the population they start to die at a faster rate. The workers in the cities need houses while the warriors need barracks.
Birth Rate- The rate at which the player's population grows.
Death Rate- The rate at which the player's population decreases.
People need food to survive, each worker in the population consumes 3 meals a day while ship workers consume 5.
Resources: Wood, Stone, Food, Oil, Copper ore, Iron ore, Antium Ore
The player has to assign workers to a plot that needs tending, only 5 workers may work on one plot at a time. Each worker can carry 5 of any resource at a time (per/min). Resources are drained by the buildings you build and items you make. These can be replenished by gathering more from surrounding islands, trading, waiting for the resource to regenerate or conquering another nation's resources. No one city has an abundance of all resources, this encourages trading between nations or conquering.
Politics:
Hostile
Conquer- Wages war with selected nation over a resource island or city.
Intercept Trades- Attempts to intercept all trades from selected nation
Boycott- Blocks all trades and breaks communication with selected nation
Neutral
Reset Political Stance- Resets all hostile or friendly agreements with selected nation
Trade- Trades resources with selected nation if an agreement is signed
Negotiate – Attempts to negotiate prices of goods with selected nation
Peace Treaty- Attempts to bring peace between the both nations
Friendly
Merge Forces- Allows both nations to share a portion of each other's goods
Form Trade Agreement- Allows free trade between both nations
Loan- Asks selected nation to borrow funds, this will be repayed automatically
Form Alliance Treaty- Adds selected nation to a guild
Battle and Defense:
Airships are split up into three groups
Defensive- These ships navigate around the city protecting from would be invaders.
Offensive- These ships go out to plunder resource isles, conquer cities and Intercept trades or protect.
Trade- These ships are used to carry goods to another city.
Airships- Ships can be well armored and weakly gunned or poorly armored and heavily gunned. All ships run on oil and need people to man them. An areal port is required for ships. 10 Ships can fit in one areal port. But only 5 can be in a single fleet. The player can only send out one of each fleet to defend, trade and attack at any given time. If all defenses fall in the midst of an attack then the city is captured by the opposing force. Ships have a weight limit and can only carry a certain amount of weapons/armor /trade goods at a time
Defensive
Patrol Sloop
Armored Junk
Armored Galleon
Armored Frigate
Areal Tank
Offensive
Assault Ship
Gun Cruiser
War Galleon
Assault Cruiser
Destroyer
Trade:
Trade Ship
Merchant junk
Cargo Galley
Merchant Freighter
Areal Warehouse
Weapon Types:
Catapult
Light Cannon
Pounder
Howitzer
Primus
Armor Type:
Heavy Wood Paneling
Bronze Fortification
Iron Fortification
Steel Fortification
Artium Fortification
Trading:
To trade there must be a trading agreement between two nations, once that is established they can freely trade between one another. In order to trade they also need trade ships. Ships to protect them are optional. All ships run on oil that can only be bought from the oil trader npc. Once bought an unconquerable isle with an oil well on it will be given to the city. There is a set amount to how much oil is stored in it.
Buildings and construction
Civic buildings can only be built on your development isle. Other buildings that are used to gather resources are built on cultivation isles.
Town Center- Allows the user to make upgrades to the city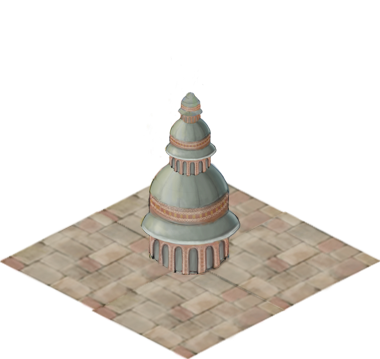 Store House- This holds all the city's resources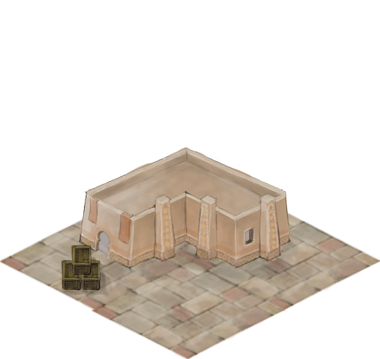 Foreign Embassy- Allows the user to take political actions
University- Trains upgrades for airships and buildings
Blacksmith- Allows weapon and armor upgrades for ships + used to smelt ores
Airship Dock- Used to house airships
Windmill- Increases the generation of food being gathered
Lumber Camp- Increases the generation of wood being gathered
Mining Station- Increases the generation of ores and stone being gathered
Oil Pump- Allows the drilling of oil
House- Housing for workers
Barracks- Housing for Ship workers
I dont have any money to offer but this is a hobby project and Im looking for someone experienced with an interested in it. Hopefully we can make a good team.
If youre interested send me a pm or im at
jutinker@hotmail.com